Vietnam's big tech firms remain indifferent to ChatGPT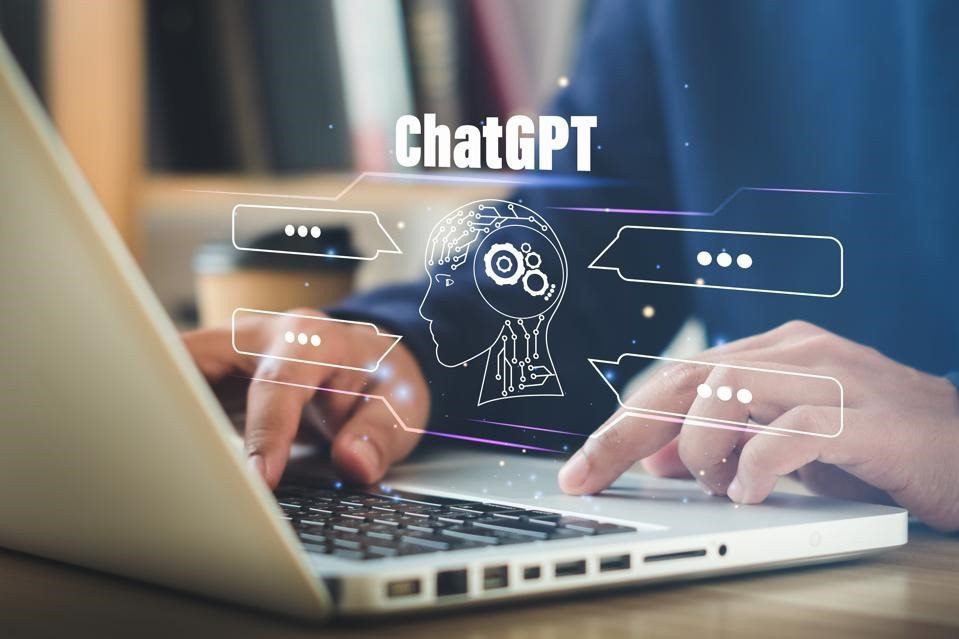 A recent survey conducted by the HCM City Department of Information and Communications found that 48 percent of 1,000 surveyed enterprises have used ChatGPT in their work, and 25 percent said that ChatGPT has replaced workers in some positions, thus helping save hundreds of thousands of dollars.
Dinh Tran Tuan Linh from Unikon.vn, a producer of content with AI and Big Data, said the AI trend began clearer four years ago and enterprises began researching and developing the technology.
AI once mostly served technology firms and researchers. Thanks to ChatGPT, AI now has an interface for people who are not knowledgeable about technology.
"This increases the marketability of AI products and other platforms will see ChatGPT as a new standard when launched into the market," the expert explained.
Some analysts think ChatGPT may spark a war among major language application models. Pre-ChatGPT chatbots in Vietnam can give automatic answers on fanpages and websites, but the answers were mostly compiled in accordance with ready-made scenarios and the content was limited.
The appearance of ChatGPT has forced large organizations to reassess their development of chatbots.
However, ChatGPT also has its weak points. Viettel Cyberspace Center (VTCC) director Nguyen Manh Quy said ChatGPT is trained from many data sources, including both verified data such as books, news and websites and unverified sources such as social media and internet. ChatGPT also collects data from conversations with users as well. Errors may arise during the content generation process of ChatGPT.
For these reasons, it is necessary to be cautious when using the content given by ChatGPT. Moreover, the data of ChatGPT in Vietnamese have not been updated well in English.
Sharing the same view, experts from FPT Smart Cloud said the shortcoming of ChatGPT is that information may be inaccurate and weak in logical argument, and may be unable to satisfy requirements in information security and privacy.
ChatGPT is believed to have a slow processing speed, and the cost is much higher than existing AI chatbot services.
Reactions by Vietnam's tech firms
Talking about the differences of its chatbot solution, VTCC's representative said though the chatbot remains not very clever, it has been specialized and can give answers in certain fields such as justice, customer care and finance.
Meanwhile, according to FPT Smart Cloud, AI development at FPT began very early. In 2013, FPT began researching and building solutions related to languages, and in 2017, it began creating apps to bring AI into life. The difference between FPT's AI products and ChatGPT is accuracy.
As for VNG and Vingroup, the two corporations focus on introducing solutions related to Vietnamese speaking chatbots instead of creating platforms competing directly with ChatGPT.
CEO of BKAV Corporation Nguyen Tu Quang once raised arguments, including the discovery that the 'father' of the algorithm to develop ChatGPT is a Vietnamese.
Quang said the best local AI chatbot solution would be to use data used for training in Vietnam, knowledge about history and culture of Vietnamese, and technology mastered by Vietnamese.
However, to date, except for the statement that his company has successfully blocked spam messages and emails with AI natural language processing model, using GPT technology, the CEO has not updated any news about BKAV's new products like ChatGPT for Vietnamese.
Nguyen Vu Anh, CEO of Coc Coc, a firm that develops a Make in Vietnam browser and search engine, said that Coc Coc will not stand outside 'the AI game'.
He said Coc Coc is working to create a ChatGPT tool trained to process the Vietnamese language, scheduled to be introduced to the public in the second quarter of 2023.
However, no information about the tool has been revealed.
Meanwhile, after ChatGPT was introduced, Vietnamese startups launched similar chatbot platforms, including LovinBot and VoiceGPT.
Vietnam's large tech firms, which hold big data about users, still has not taken any action to introduce similar AI products like ChatGPT.
Instead, they are focusing on improving their existing AI solutions.
This is in contrast to tech giants, including Microsoft (which has integrated ChatGPT into its Bing search engine), Google (Google Bard AI), and Facebook (LLaMA which helps create super-AI chatbots in the future). Meanwhile, Got It, a Vietnamese sourced startup in Silicon Valley, has introduced ELMAR (Enterprise Language Model Architecture).
Trong Dat
Nguồn: VietNamNet